At GSB Designs we want your house to feel like a home. Let Gail and her team of contractors and vendors create a beautiful space for you!
During the COVID-19 pandemic how we spend time in our homes and businesses has dramatically changed. We have all had to examine our spaces with fresh eyes and reassess how each space can best work for our new normal. Does your existing layout contain some underused spaces, is it too segmented and would your home benefit from a more open plan? We may be able to create additional space by just reorganizing your floor plan. Perhaps a spare room can be turned into a learning zone for children, or do you need a larger kitchen to accommodate multiple functions and people? Gail will help you tackle all of these tough design challenges so that you can enjoy your home to its fullest potential.
Our full service design provides clients with all the support they need to complete their project. GSB Designs will assist you at any stage of your design process. Full service projects can range from small room accessorizing all the way to major renovations.
How we live and work ultimately affects the health of our planet. By selecting sustainable materials and furnishings we can reduce our environmental impact. Good design and good environmental stewardship go hand and hand! At GSB Designs we are committed to providing wonderful design solutions which adhere to minimizing our environmental footprint. It's not easy being green … or is it?
Learn more about green design HERE or Gail's personal green journey!
Let GSB Designs take the stress out of design work. With over 25 years of experience Gail will help you create a stunning space to share with your friends and families.
Renovations and New Construction

Kitchen, Bathroom, & Basement Remodels

Commercial and Retail New Construction & Renovations

Interior Construction Drawings

Floor Plans & Furniture Layouts

Builder Blueprint Review & Recommendations
Interior and Exterior Finishes

Lighting Plans and Specifications

Furnishings, Floor Coverings, Window Treatments, Artwork & Accessories

Project Management & Construction Supervision
I'll take care of the details, because the details make the design!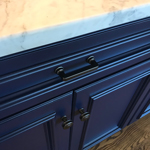 Want more design inspiration?
your information will never be shared with any third party