Meet the designer
Since founding her company over 25 years ago, Gail Sherman, the lead designer at GSB Designs, has worked with numerous commercial and residential clients in New York City and the Washington DC area. As a licensed Interior Designer and a member of the United States Green Building Council [USGBC], Gail is knowledgeable of the environmental impact of design choices. She is dedicated to offering the latest green interior design solutions which make use of materials and practices that are good for the environment and for the health of the inhabitants. Gail is also a LEED Accredited Professional with a specialty in Interior Design and Construction [AP ID+C]. She holds a degree in Design and Environmental Analysis from Cornell University.
Gail's unique approach and attention to detail ensures a design outcome which is true to your vision, requirements, and budget while also making the experience as stress free as possible. From full kitchen renovations to selecting new paint colors for office spaces, no project is too small. All her work is geared towards taking your space to the next level. Gail looks forward to collaborating with you and creating a stress-free experience!
Design is as individual as you are. At GSB Designs we work with busy professionals and small businesses to create beautiful interiors which reflect your style and make your vision a reality. We approach every project with curiosity, creativity, and collaboration to maximize your project's potential through innovative design.
How we spend time in our homes and businesses has dramatically changed; we must rethink spaces and how we move through them. Our offices and homes need to adapt to a variety of users and tasks. We need our spaces to be multi- functional, easy to clean, and restorative to the sole . GSB Designs will present creative ways to meet these challenges and individual requirements. We will look at your space with fresh eyes and reassess how each area can best work for you. Once we are finished GSB Designs will have transformed your space into a beautifully designed interior that will meet your needs and exceed your expectations!
I'll take care of the details, because the details make the design!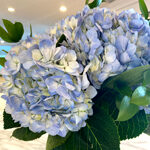 Want more design inspiration?
your information will never be shared with any third party