LEED AP ID + C CERTIFIED | GREEN DESIGN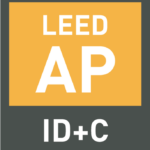 Interior Design in Crofton, MD
GSB Designs' main studio is based in Crofton, MD. Gail and her family of 5 have lived in Crofton for over 25 years!
GSB Designs has worked on multiple homes and office spaces in Crofton over the years and looks forward to working in Crofton with you! There are a ton of residential and commercial spaces in Crofton. Let GSB Designs help you with your interior design needs.
About Crofton, MD
Family Friendly Neighborhood

Apartments, townhomes, single family homes, and commercial spaces

Located between Washington D.C and Baltimore

Located in Anne Arundel County

Colonial Style and new construction
A little bit more about Croton, MD …..
Gail and her family have lived in Crofton for over 25 years and have loved every moment of it! Known as a great family friendly suburb Crofton's proximity to Baltimore, Washington D.C., Annapolis, and the eastern shore makes it an ideal place to be! Crofton has fantastic schools and a rich retail and food scene. There is a large shopping center located near Crofton called the Waugh Chapel Towne Centre which is great for a quick shop at Wegmans, doing a little design shopping at Home Goods or Marshalls, and grabbing a quick coffee at Panera Bread.
Crofton is located within Anne Arundel County and is a close drive to the Chesapeake Bay. The homes in Crofton are a mix of old development within Crofton's triangle and newer development on the outskirts. With the building of Crofton's High School in 2019, there has been a focus on newer and larger 4, 5, and 6 bedroom homes being built. In addition, to larger construction there are many smaller townhomes being built in Crofton too. As a mom from Crofton, there a a bunch of community events to enjoy and clubs to join! Additionally, Crofton is home to multiple country clubs, swim clubs, and parks!
Although builder-grade homes have improved over the years, sometimes a designers' eye can really improve your space! Whether you have been living in the same home for over 20 years or just recently bought let Gail and her team help you improve upon your Crofton home or your commercial space.
Having a designer in YOUR Crofton neighborhood makes it easy for quick client meetings and construction management. With over 25 years of design experience and a LEED Certification, GSB Designs can help you improve on your commercial or residential space.
Not in Crofton? Check out our other service locations close by in Annapolis, Davidsonville, Bowie.
Want more design inspiration?
your information will never be shared with any third party