LEED AP ID + C CERTIFIED | GREEN DESIGN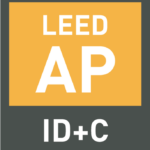 Interior Design in Annapolis, MD
GSB Designs' main studio is based in Crofton, MD a quick drive to Annapolis, MD. Gail and her family of 5 have lived in Crofton for over 25 years!
GSB Designs has worked on multiple homes, office spaces, and a boutique in Annapolis over the years and looks forward to working in Annapolis with you! There are a ton of residential and commercial spaces in Annapolis. Let GSB Designs help you with your interior design needs.
About Crofton, MD
Apartments, townhomes, single family homes, and commercial spaces

Coastal town right on the Chesapeake Bay

Located in Anne Arundel County
A little bit more about Annapolis, MD …..
Gail and her family have lived in Crofton for over 25 years and love going into Annapolis for a quick bite to eat, a walk along the Chesapeake Bay, or fun shopping on Main Street. 
Annapolis, MD is located in Anne Arundel County and is the capital of Maryland. Home to wonderful restaurants, the U.S. Naval Academy, St. Johns College, great shops, and historic buildings, Annapolis has something for everyone! In the summer Annapolis is bustling with visitors from all over the nation, some are eating Annapolis Ice Cream Company (Gail's personal favorite) on Main Street, others watch the sailboats and beautiful cruisers in ego alley, and those that like to cool off are sipping on a signature Orange Crush. If you are heading to Annapolis for dinner, Gail suggests you try out Joss Cafe and Sushi Bar, get an order of the spring rolls and a signature Chesapeake Roll. It won't disappoint! 
Outside of the downtown district, Annapolis proper is filled with family homes and feels more suburbia. There is a large mall in Parole close by and great interior design stores in the Annapolis Towne Centre. Gail loves to check out Great Gatherings, Restoration Hardware, Z Gallerie, and Arhaus. P.S. when you work with a designer like Gail you can use great designer discounts at these stores!
There are many different areas of Annapolis all with different architectural styles. The downtown is historic and filled with cobblestone streets, beautiful churches, and stunning colonial architecture. Throughout Annapolis you can find old historic homes all the way to brand new construction! 
Whether you have been living in the same home for over 20 years or just recently bought let Gail and her team help you improve upon your Annapolis home or your commercial space.
Having a designer close to your Annapolis neighborhood makes it easy for quick client meetings and construction management. With over 25 years of design experience and a LEED Certification, GSB Designs can help you improve on your commercial or residential space.
Not in Annapolis? Check out our other service locations close by in Arnold, Severn, and Severna Park.
Want more design inspiration?
your information will never be shared with any third party